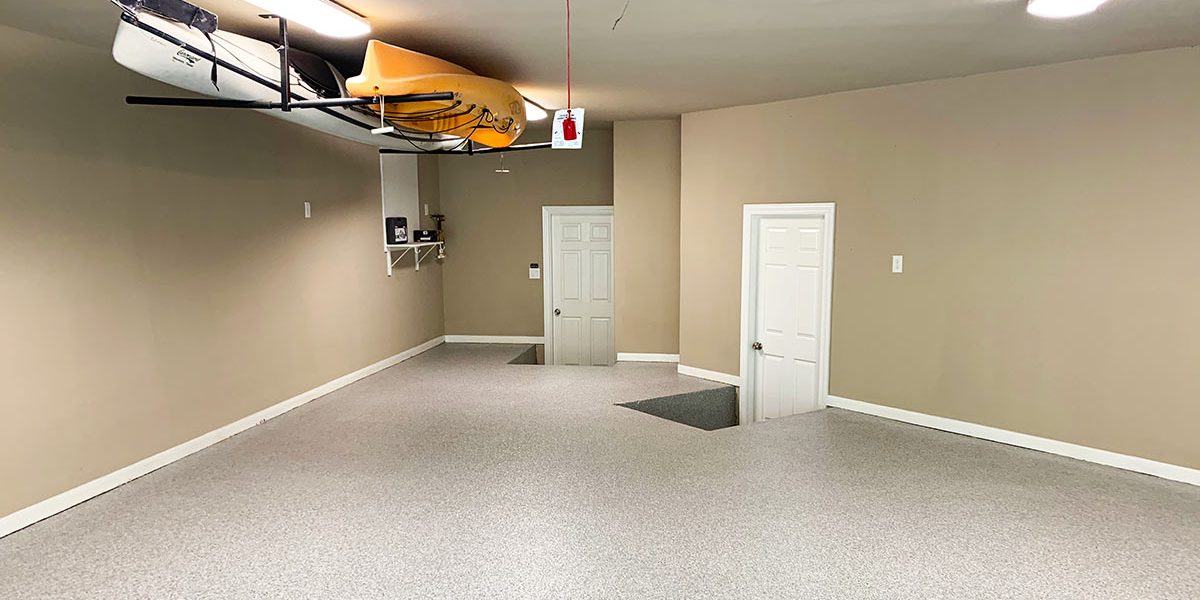 Epoxy Garage Floor Helps Hide A Concrete Pour Back
A full flake epoxy garage floor was installed in this 3 car garage with the chip color ocean drive. The homeowner has been remodeling the house for the last 6 months and the garage is the final project. They were looking to hide the big concrete pour back with a decorative and durable full flake epoxy garage floor.
The installation process on this floor was to diamond grind the concrete so that we would remove the cap while opening up the pores of the concrete so that our coating can properly bond. All cracks and divots were then filled so that they would not show up in the final finish.
After all the prep was completed we began the installation of the epoxy garage floor. We started with a pigmented base coat of 100% solids epoxy in a complementary color to the flakes. Once the epoxy is applied we being to broad cast the flakes in blue marble until rejection so that none of the base coat epoxy is showing. The next day when the epoxy has dried we come and remove all excess color flakes and scrape the floor flat to remove any high spots. The last step was then to apply a urethane topcoat to protect the floor, make it easy to clean and add chemical resistance.
Project Details
3 Car Garage 715 Sq ft
Application: Full Flake Epoxy Garage
Color: Ocean Drive 1/4 in Flake
TopCoat: Urethane
Get a Free consultation and estimate today
Let's discuss your next decorative concrete project!